01 avril 2013
7:50 Like each morning, you think you are preparing you're self to a simple day's work. But in reality you are getting ready to your great entrance on the stage. One last brushup, a makeup adjustment, one last look to the mirror, you take your suitcase and cross the front door.
8:00 First shot!
Think to put a smile on your face and try to orientate your best profile to the neighbourhood watch camera! And action!
8:05 When you buy your news paper think to do it with grace, camera on your left, one fugitive glance, good!
Now, walk with nonchalance to the coffee shop, the street camera is in your back, you can relax your face during two minutes.
You want to make an adjustment in your hairstyle? There is one of the tiny rare dead angle just on your left.
8:10 Coffee time! In the coffee shop you're being filmed by the security system which takes over from the street camera. One smile to the server when you enter please. One discrete look at the camera so it can get your expression. Good! You can now drink your coffee with class please. Great! That's a wrap!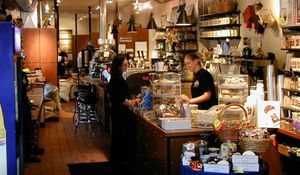 8:15 Travelling to work. More agility when you go down the stairs to the subway, try to do better tomorrow! I hope you haven't forgotten your card: you're being watched by the anti-vandals camera while composting.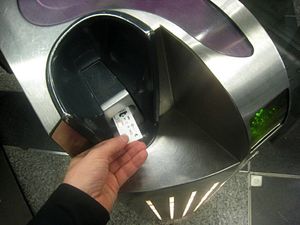 Stand straight in the tube! No,no, no!!!! You are standing against the camera!!! We will have to do again this shot!!!!
9:00 Finally arrived at work! You think you can now breath out? I dont' think so! Your company may have a monitoring system which films everyone who enters the building and you may even be watched at your desk!
11:35 You need to go to the toilet? I hope for you it's still a private protected area with no camera!
Thanks good! You are no more being filmed! Try to relax and calm down. You can only have a short break before stepping back to the stage light!
Or maybe you think you are one of the rare honoured englishwoman who has no camera at work? And who can do whatever she wants? What a mistake! Your boss can map out everything you've done on your computer since you connected on the morning!
13:00 And now, let's play the scene of the lunch time!
You've no more money in your wallet: you have to go to the bank to withdraw money. Think to smile to the security system before going to spend it!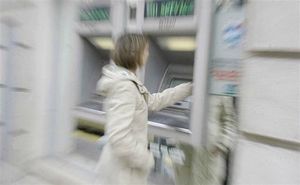 You are looking at your watch. Close up to the watch please!
You still have time before the end of your break and decided to do some shopping.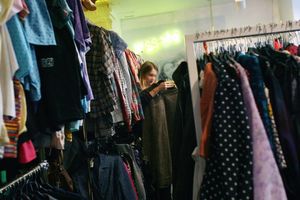 Do you really think this little dress fits you? The sales assistant watching you behind her security systems seems not to think so!
15:00 I've been told that you have been filmed in the park yawning without putting your hand before your mouth during your break!!! It's not so polite you should think of it next time! We would have to cut this scene!
17:00 End of your day work!!! Happy to leave the office? Try to hide this large smile on your face, your boss may misinterpret it when watching the records of the company monitoring.
Once out think to turn your face to your left in order the CCTV camera can catch your brilliant smile! Good!
Now walk to your colleague John waiting you at the corner of the street. While walking to the car park try to place yourself on John's right so that the cameras can catch your expressions when he flirts with you.
Is it a stress face the camera catches before you enter his car? Relax it's just a date!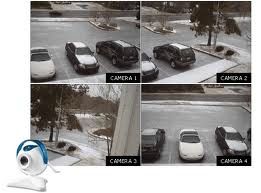 18:00 John offers you a ticket to the final of the cricket match! (You are said to be a fan!). All along your way to the match, you are tracked by the traffic cameras placed on all major roads. Warn John not to go through a red light or run a stop sign!
Thanks god there is no more cameras in the car and John is concentrated on the road. You take advantage of the ride to compose a calm and pleasant face for John.
20:00 Arrived to the cricked ground.
You are installed on ringside!! Maybe you will see closely your favourite batsman!!! Oh look on your left a camera! Maybe you should wave at the policeman who behind its screen is comparing your face and John's with those to know hooligans.
22:00 You had a nice time with John at this match. He offers you to end on a high note by going to an elegant restaurant!
On the way you are bought a rose! It seems tonight you are going out with a gentleman!
The dinner was delicious. I am sure that hanging onto everything John says, you didn't' see the camera hidden above this frame representing a game hunting. You make the cooker laugh when he saws you on his screen lap at your finger full of chocolate!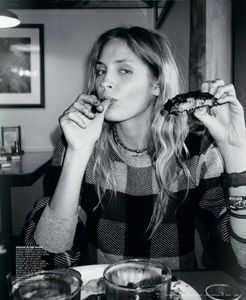 24:00 John takes you to home (a real gentlemen apparently!)
Oh! Thanks god the street camera in front of your front door records John kissing you on the moonlight!!! It's so romantic!!! As I say you are every day like a real movy star....